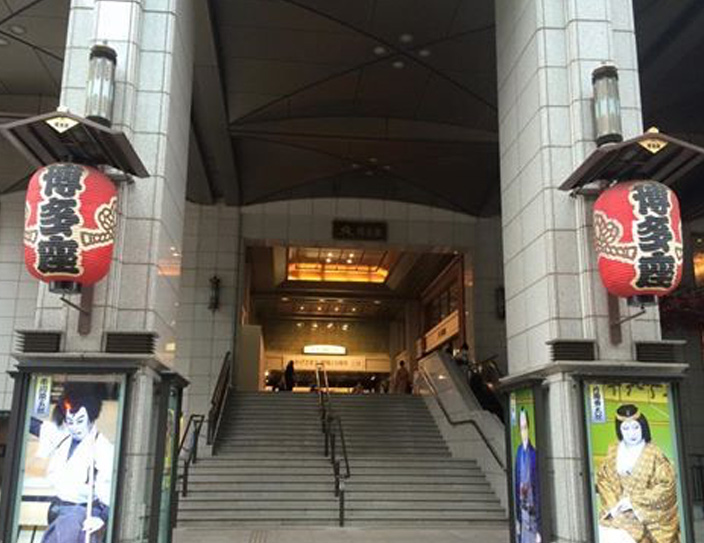 Kabuki is a traditional Japanese Theatre play from the Edo Period(1603-1867) and recognized as one of Japan's three major classical theaters and UNESCO Intangible Cultural Heritage along with 'noh' and 'bunraku'.
In Fukuoka, Kabuki performance is held only 2 times a year, February and June and the program this time is very interesting one, [Date no Juyaku] ! In this program, one leading actor, Somegoro Ichikawa the 7th will play 10 roles, males and females, bad guys and good guys(ladies) !!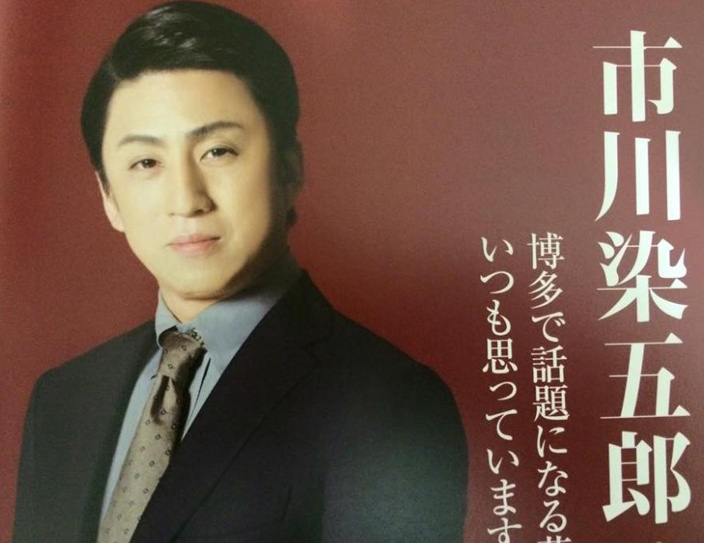 How does he do that ? Let me see,,,
Unfortunately photos and video shooting is not allowed during a performance, so I can't show how they were, but believe me, it was incredible and amazing indeed!
In fact, I could not work out how he change one role to the other in seconds ! It was bit like Kabuki with a magic!