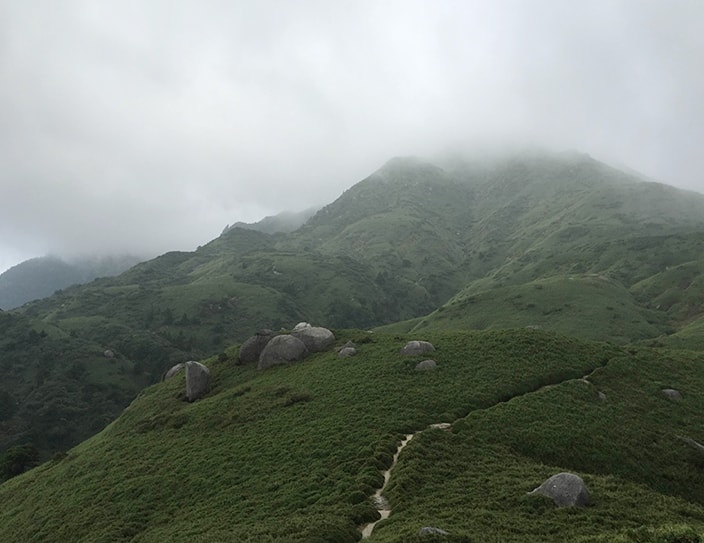 Yakushima Island, a compact, roughly circular island south of Kyushu, is an intensive, immersive nature experience. It is one of the first two UNESCO World Natural Heritage Sites in Japan inscribed in 1993, and for good reason. The island is populated with endemic plants and animals. Not just that, it is also host to numerous ancient cedar trees over a thousand years old. Also known as the "Alps of the Sea" with the highest peak soaring nearly 2,000 metres above sea level, it boasts a broad vertical distribution of vegetation that punches above its weight. Studio Ghibli's animated movie "Princess Mononoke," a fantasy about the conflict between man and nature, is aptly set in wild, untamed Yakushima.
Despite its obvious charms, it remains off the tourist radar. While a part of me prefers it kept a secret, at the same time my love for one of my favourite places in Japan needs some airing. In this article I will introduce to you the best of Yakushima, and my experiences hiking in the land of the gods.
Access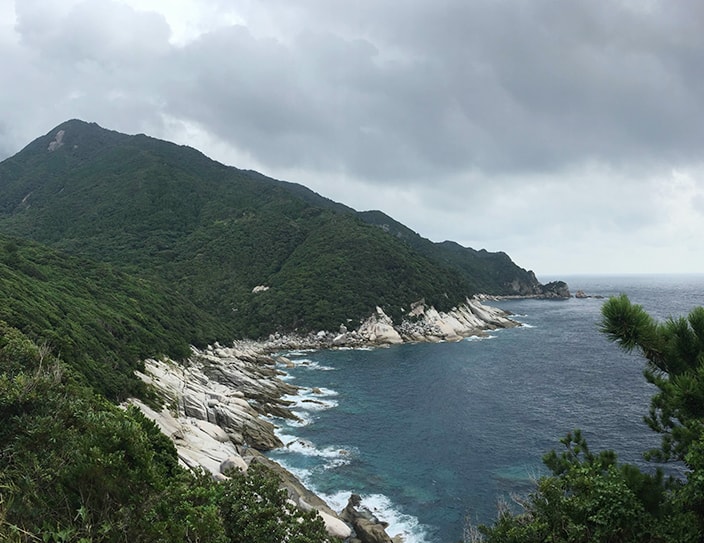 Yakushima can be reached by daily flights from Fukuoka, Osaka, and Kagoshima, or by sea from Kagoshima City. "Ferry Yakushima 2" takes a leisurely 4 hours to Miyanoura Port north of the island, while jetfoil ferries "Toppy" and "Rocket" take less than 2 hours for direct services to Miyanoura Port, and between 2 to 3 hours for those that stop at Ibusuki or Tanegashima Island before reaching Miyanoura Port or Anbo Port in the east.
When in Yakushima, sightseeing buses offer a variety of trips to the main points of interest around the island. Prior reservations are required, and you may need to seek Japanese help in enquiring and/or reserving at the bus companies (Tanegashima Yakushima Kotsu Co. (Tel: 0997-46-2221) for "Yakushima Yuran Bus" and Matsubanda Kotsu Co. (Tel: 0997-43-5000) for Yakushima Round Trip Buses "Yakushika" and "Yakuzaru" respectively). Unlimited passes are also available for use on Tanegashima Yakushima Kotsu Co.'s local bus routes. Alternatively, hire a taxi or rent a car or bicycle for convenience. One thing to note: Seibu Rindo (West Forest Trail), part of the UNESCO designated zone, is accessed by a single track road. If you meet an oncoming car on this part of the island, which you most definitely will, driving in reverse on the cliff-hugging, windy, narrow road is a harrowing experience.
When to go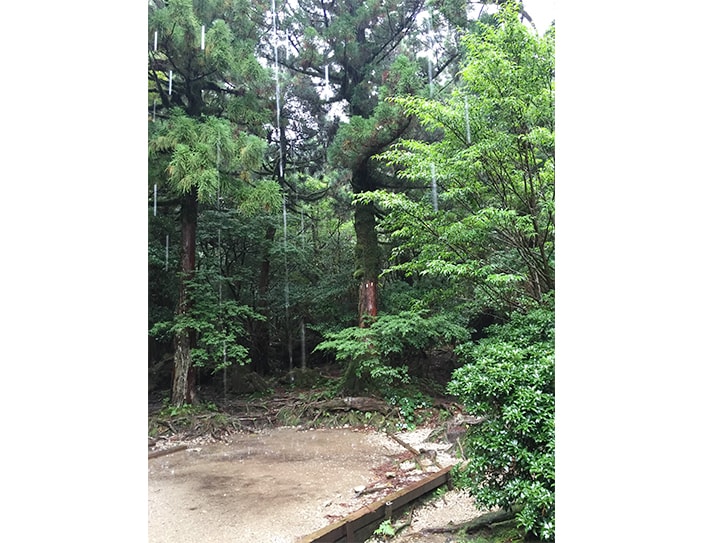 The average temperature on the flatlands is a comfortable 11 degrees Celsius even in coldest January (the mountain peaks in the heart of the island are about 12 degrees cooler). March sees the advent of spring rains that stretch into June's rainy season. There is an inside joke that rain falls on Yakushima 35 days a month; it sees an exceptionally high rainfall of nearly 4,500 mm a year – the Kuroshio Current brings with it moist winds that condense and then precipitate as they climb upslope.
Whenever you decide to go, bring an umbrella, or better still, a raincoat or waterproof jacket and trousers (and a waterproof cover for your bag, of course). It may seem dreary spending your holiday in the rain, but remember that without the moisture Yakushima's forests and waterfalls and mosses would not be as luxuriant. In fact, a local guide recommends NOT visiting during the drier season, as shrivelled vegetation is just not so impressive.
Flora and fauna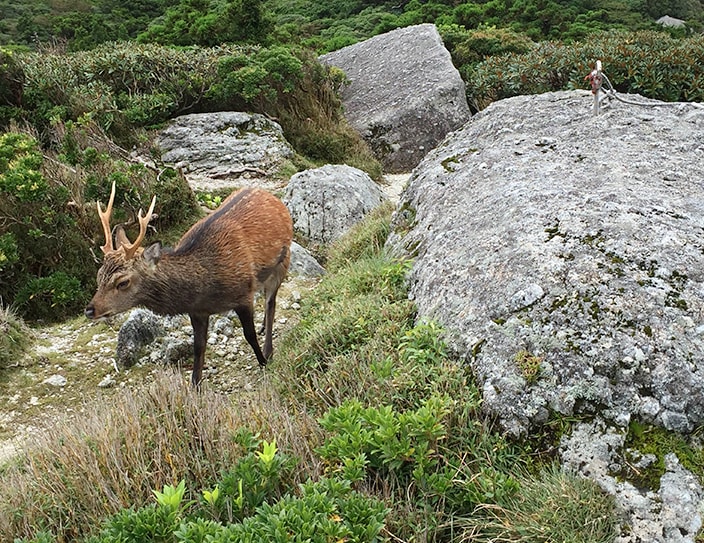 So, what can you see on the island? For starters, let's get to know the local residents. Endemic Yakushika deer and Yakuzaru monkeys roam the island, and can often be found on roads and trails. They have had to adapt to the harsh climatic and environmental conditions of the island, and because of this, they are of a considerably smaller size than their mainland counterparts. It is said that the Yakushika deer, Yakuzaru monkey, and human populations are each 20 thousand strong. In reality, there are only about ten deer and ten monkeys for every seven people on the island.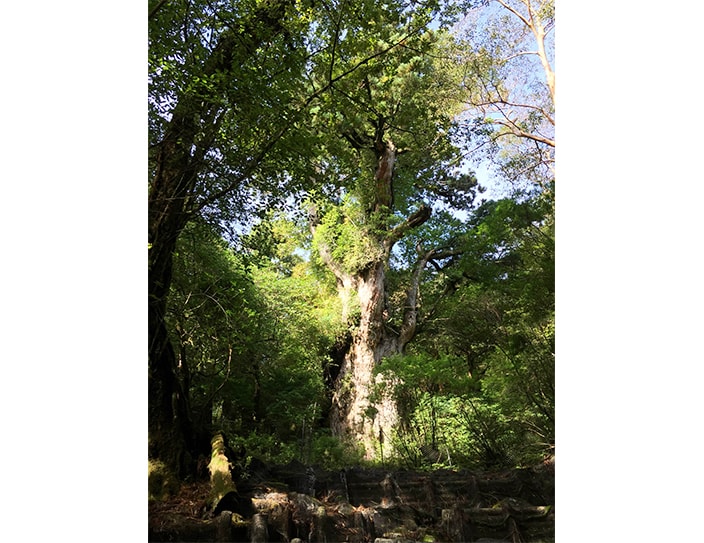 Another significant local species is Japanese cedar. The trees have adapted to the island's poor granitic soil and perpetual mists, growing slowly and living longer. "Yakusugi" is a term reserved for cedar trees that are older than a thousand years, and the greatest of them all is Jomonsugi, "cedar from the Jomon Period (14,000 – 300 BC)". With a girth of 16.4m, its estimated age is between 2,170 to 7,200 years, and no pictures can do justice to the staggering grandeur of the tree.
As cedars were logged in the past as tributes to the then-ruling Satsuma Domain and as commercial initiatives to alleviate poverty in Yakushima, many tall Yakusugi stumps litter the forests. Vegetative regeneration of these stumps since then seems to symbolise the island's conscious return of the land to Mother Nature.
Attractions
Where is there to see in Yakushima? Countless waterfalls, hiking trails, hot springs and museums are sure to fill your days.
Yakusugi Shizenkan Museum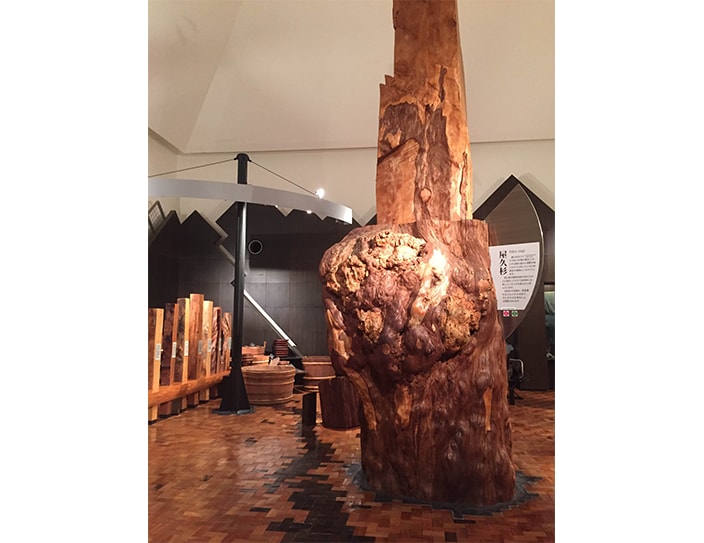 You might want to start with learning about the history of the island and Yakusugi logging at this beautiful museum located in Anbo Town. One of the main displays is a fallen branch of Jomonsugi. About 5 metres in length and weighing a hefty 1.2 tonnes, it is easily mistaken for a tree trunk. Other displays include equipment for cutting down the huge cedar trees, and you can try your hand at lifting a large chainsaw. In another room, a screening in Japanese shows what life was like for loggers and their families living in the now-abandoned mountain village of Kosugidani.
Shiratani Unsuikyo Ravine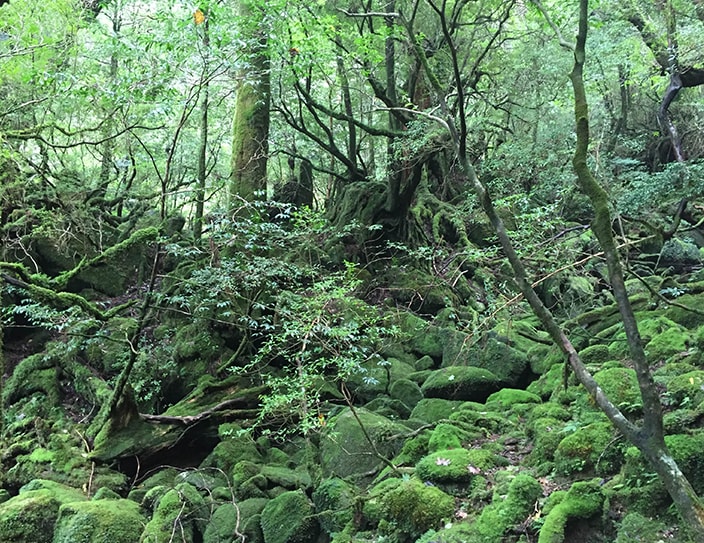 Shiratani Unsuikyo Ravine might just be the most accessible slice of nature in Yakushima. 50 minutes by car from Yakushima Airport and 30 minutes by car from Miyanoura Port, the primeval forest boasts Yakusugi cedars and evergreen trees at altitudes ranging from 600 to 1,200 metres. It is most famous for its lush moss-covered forest that inspired the forest scenes of "Princess Mononoke," which can be easily reached in a little more than an hour. From there, one can continue on to Taiko-iwa Rock for a panoramic view from the rock outcrop.
Yakusugi Land
Located closer to Anbo Port, Yakusugi Land is at a higher elevation than Shiratani Unsuikyo Ravine. There are trails of varying lengths to see the weird growths and stumps of the thousands of ancient Yakusugi cedars there. From one of the trails, you can also summit Tachudake Peak.
Nearby Yakusugi Land is Kigensugi Cedar, believed to be about 3000 years old. It is the largest and oldest Yakusugi accessible by car.
Waterfalls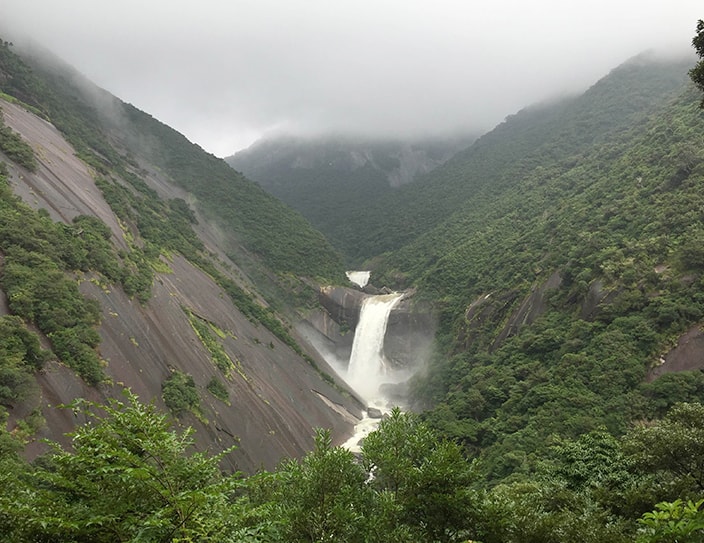 With so much rainfall on the island, it is no wonder that Yakushima is host to so many waterfalls. Notable waterfalls include Senpiro-no-taki Waterfall and Ohko-no-taki Waterfall. A second observatory deck further away from Senpiro-no-taki allows for a 360 degree panoramic view of the sea and the narrow strips of agricultural land before the rising mountains take over, and the majestic cascade nestled between a smooth granite face on one side and a forested slope on the other. Mocchomu Peak is one of the easier mountains to conquer, and the trail starts from Senpiro-no-Taki Lookout.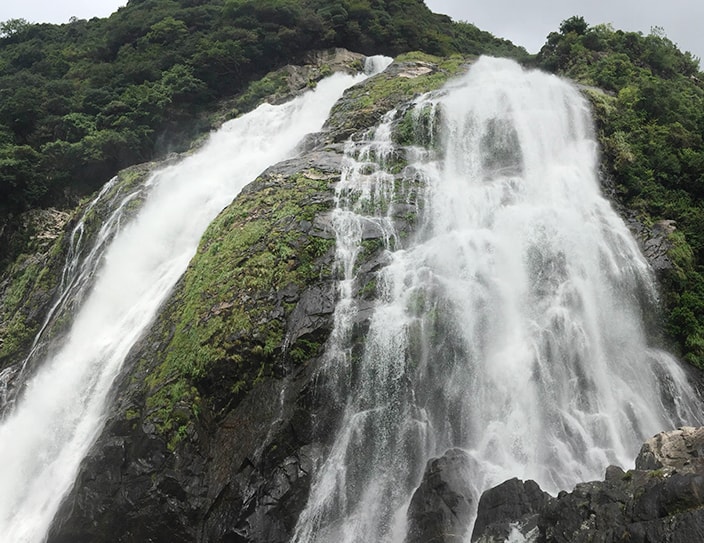 Seaside Spots
Want to soak in an open air hot spring while enjoying the sight and sounds of the sea? You can do just that in Yakushima! At Hirauchi and Yudomari, the hot spring water bubbles up right by the seaside. Neither place offers changing room facilities and ladies may want to rent bath dresses (note: swimsuits are not allowed). Hirauchi Sea Onsen Hot Spring is accessible only during low tide, but it offers an exotic, intimate experience of the sea from the comfort of your personal rock pool.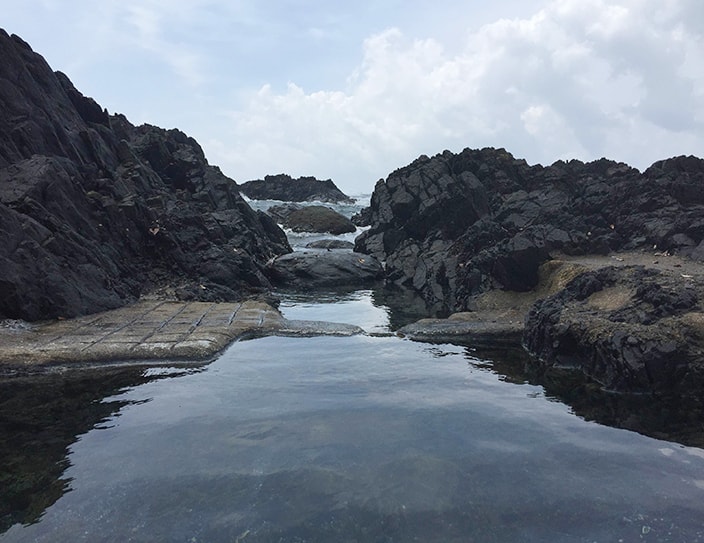 Nagata Inakahama Beach is another place to go, especially between the months of May and August. This strip of sand boasts Japan's largest number of nesting sea turtles, and turtle-watching tours are held in the evening.
Slightly south of the beach is Yakushima Lighthouse at Cape Nagata. There is parking by the lighthouse, and alternatively you may park your car at the entrance of the narrow track and walk in. From the lighthouse you will get an overall view of Yakushima with its clear surrounding seas, exposed granite surfaces and forested mountains.
You still won't get a view of Kyushu's highest mountain, Mt Miyanoura, though. For that you will have to venture into the heart of the mountains.
Hiking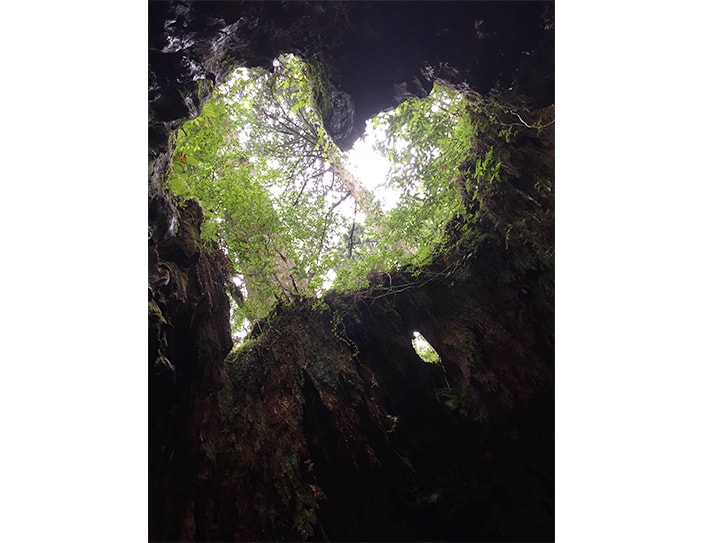 There are many English-speaking guides offering hiking tours to various peaks on the island, but not too many offer the hike to Mt. Miyanoura (1,936 metres). Of course, you can summit the peak without a guide, and those more fit may like to challenge themselves to a day-trip hike, but there are some numbers to take note of. Every year there are about 10 people who become lost and just slightly less than that have to be rescued from the mountains due to fatigue.
To avoid becoming a statistic and to better enjoy the mountains, I did a two-day guided hike from Yodogawa Hiking Trailhead Entrance, with an overnight stay at Shintakatsuka Lodge. When I went, it had been pouring for the past few days, and I felt like I was walking on a shallow riverbed at times. The trail is maintained in the most natural way possible with tree trunks as bridges and stairs. Drinking water could not be any more natural – potable water was collected from rivers, streams, and trickles. To protect nature, visitors are obliged to answer the call of nature responsibly either in toilets or using disposable toilet bags.
Vegetation on Yakushima is said to represent that of the length of Japan, with plants growing on the highest altitudes equivalent to those in Hokkaido. Trekking in the forest, the tall forest of cedar and stewartia slowly gives way to trochodendron and azalea plants and then slopes covered with bamboo shrubs. Besides forests, one experiences environs like plains with seemingly randomly scattered rocks and wet marshlands.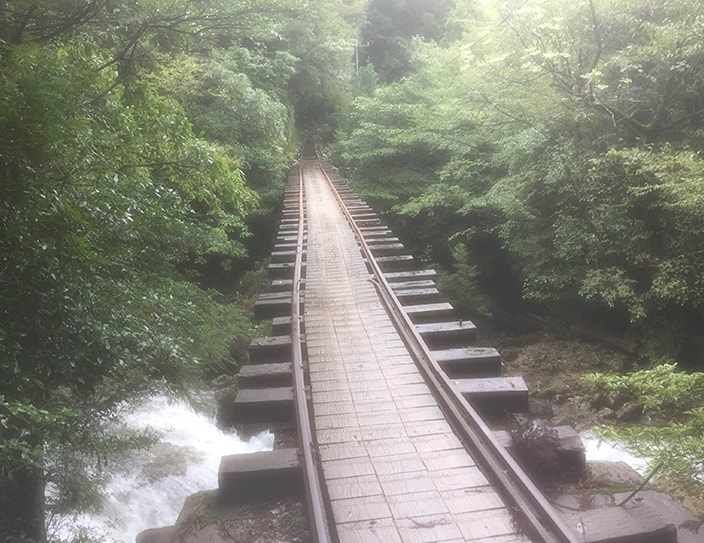 Jomonsugi and Wilson's Stump are on the way down from Mt. Miyanoura, and accessible as a day's hike on the Arakawa Hiking Trail. Wilson's Stump, named after an American biologist, is a humongous hollow stump, and the open ceiling is shaped like a heart when viewed from a certain angle. The final trek back to civilisation is on a railway track, and the occasional railway bridges are exhilarating railing-less crossings.
Besides hiking, one can also dive in the warm waters surrounding the island, location depending on the conditions of the weather and sea.
Eat and Buy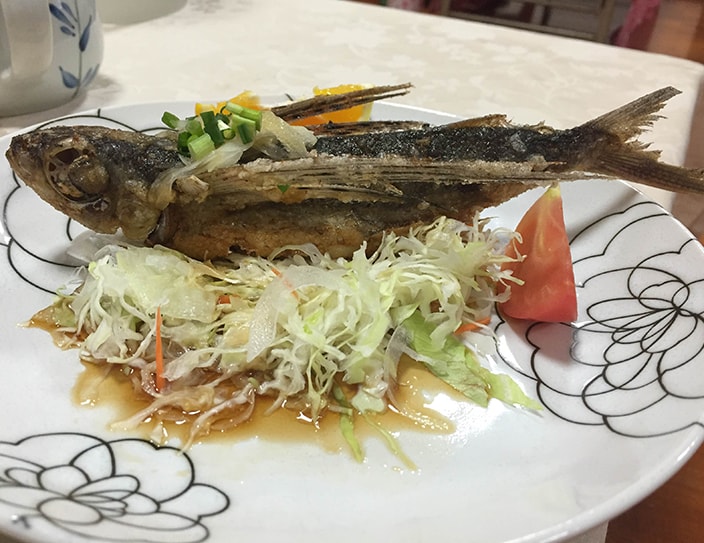 Yakushima is most famous for its flying fish dishes, commonly available fried whole or as fried minced fishcakes. Agricultural products like tankan and ponkan tangerines are made into jams and snacks, and Mitake shochu liquor is one of the most popular shochu liquor labels from Kagoshima.
Fine-grained Yakusugi products make for great souvenirs. Made only from naturally felled Yakusugi trees or branches to conserve the protected forest, a piece of Yakusugi furniture can command an eye-watering price, but husband-and-wife chopstick sets are practical gifts for the family person
Side Trip: Tanegashima Island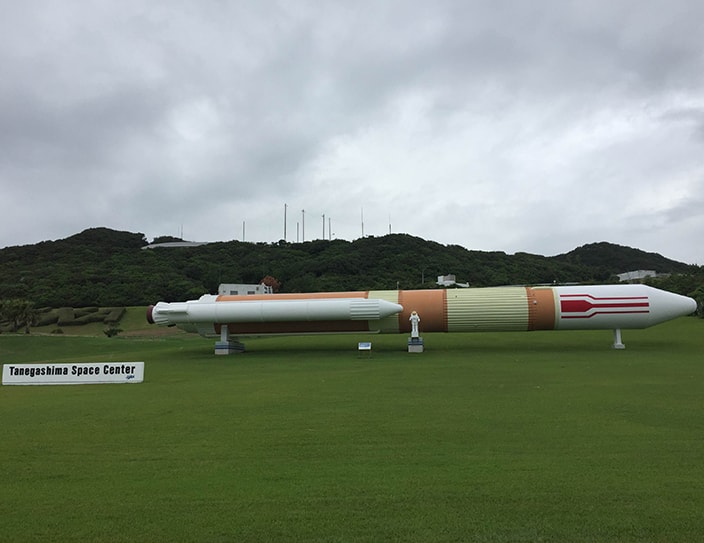 If Yakushima's key features are its mountains, forests and water, neighbouring Tanegashima Island can be summarised by the keywords "space" and "sea." Rather than being round like Yakushima, Tanegashima is more cucumber-shaped, being only 6 kilometres wide at its narrowest part. The island is historically important as the landing site and introduction of firearms to the rest of Japan, and Tanegashima Development Centre Gun Museum (Teppokan) showcases a huge selection of antique western and Japanese matchlock rifles.
The Tanegashima Space Centre is Japan's largest, and reputed to be the most beautiful rocket base in the world, commanding a view of the varied coastline and surrounding vegetation. Free guided tours of the launch complex, model of the H-II launch vehicle No.7, and control center are available in Japanese at 11:00am, 1:30pm, and 3:30pm.
Tanegashima is also known for being a diving and surfing mecca. Other water activities include sea-kayaking, snorkeling, and Tanegashima Mangrove Park and Chikura-no-Iwaya Cave (best accessed at low tide) are interesting spots to visit.
Souvenirs from the island include the very sweet Anno-Imo sweet potato, a curious sweet potato-flavoured fizzy drink "Ava!Cola", and of course, space foods like curry, bread, cakes and even ice cream!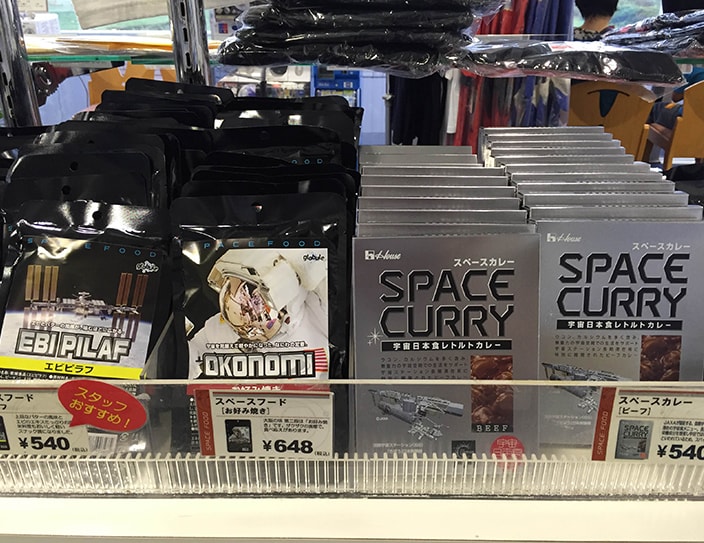 Yakushima is the jewel in the crown in Kagoshima Prefecture. Its appeal as a pristine forest draws many local tourists, and in peak season there can be a queue forming on the way up to Jomonsugi. However, the island can be visited all year due to its mild temperatures, and there are so many things to do once there. Foreign visitors may find access a challenge, but its value lies in remaining off the beaten track. If you are looking for something different to Tokyo's buzz and Kyoto's past, why not visit Yakushima, and drop by neighbouring Tanegashima on the way there?