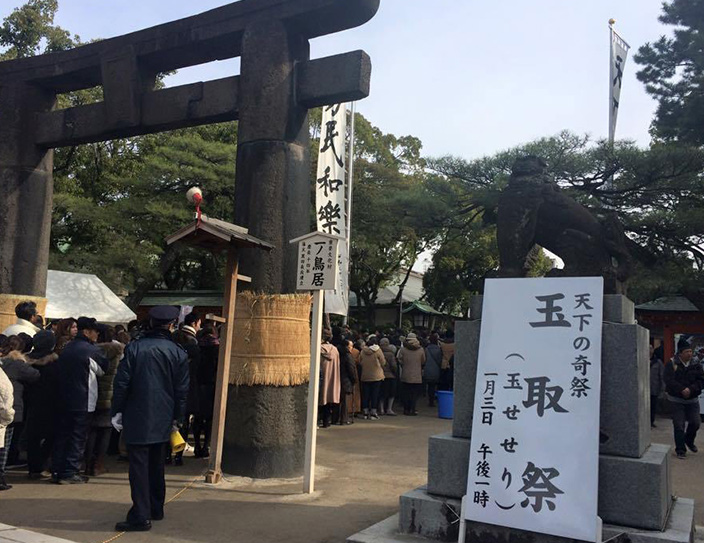 The one of the New Year's event, 'Tamaseseri' took place at Hakozaki Shrine today, the 3rd January.
As it is good weather, lots of visitors are queuing to pray, at least 30 mins. waiting!
The two sacred wooden balls displayed in proper manner.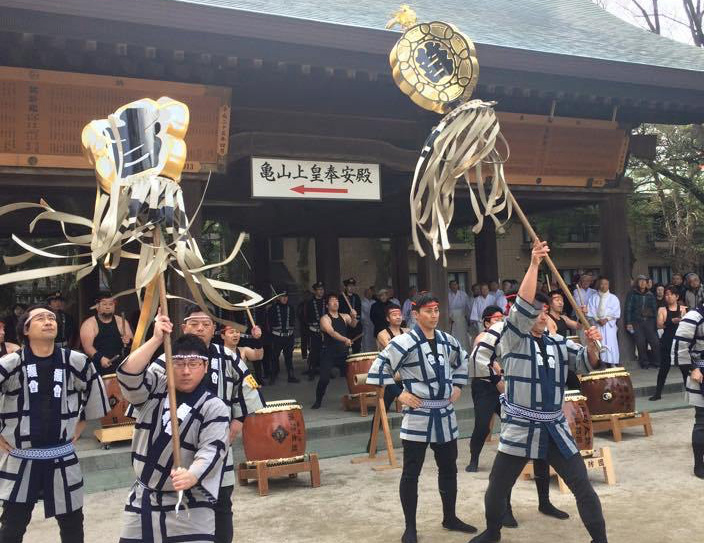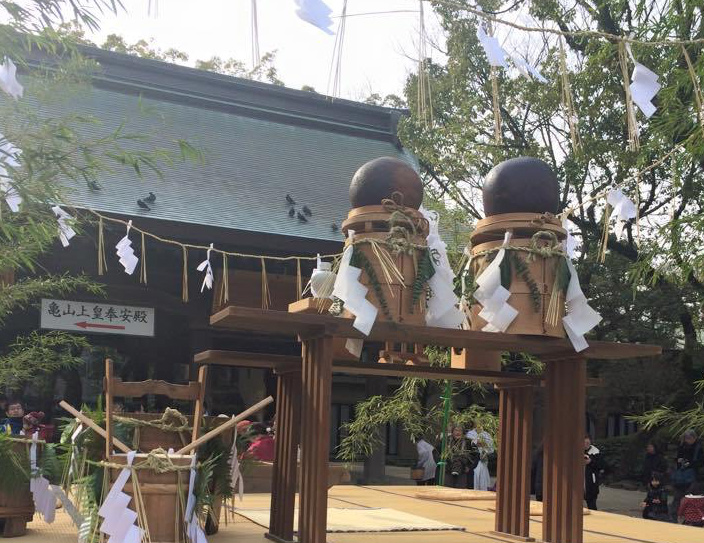 The event start with the local Firemen's drum performance.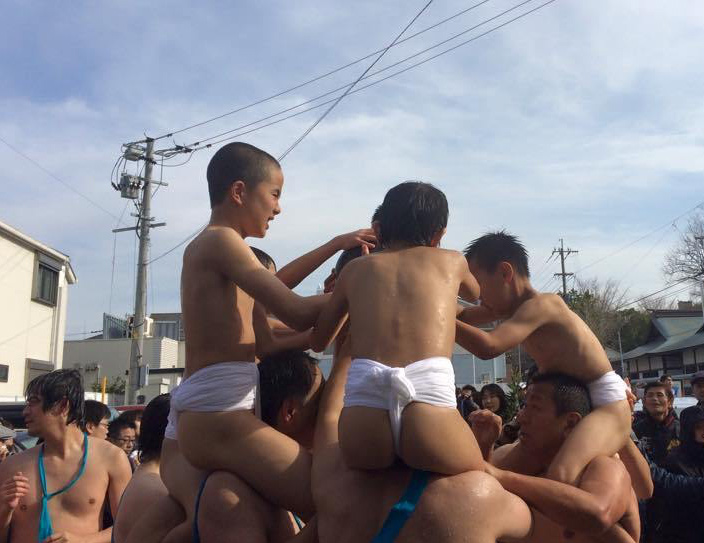 It is a good weather, but still hard to be almost naked in Winter temperatures, especially for kids!
The first part of the fighting to catch the ball by children.The adults fighters take over at the halfway.
The end of the event at the small window's of the God's place. Lots of policemen and cameramen as well!