I first became interested in Japan when I started work on a client's garden in Battersea, London. Until then my aesthetic revolved around the classic Italian tradition of straight lines, box hedging and symmetry. As I started to explore Japanese gardens a whole new world opened up - asymmetry and minimalism combined with an extraordinary attention to detail.
Our first visit three years ago gave us a good introduction - Tokyo with the Hama Rikyu and Korakuen gardens and the charming
Ota museum, Kyoto with the Katsura Imperial Villa, Nikko Castle and its amazing paintings and the Kawai Kajiro house which is a 20th century response in ceramics to traditional Japanese handicrafts.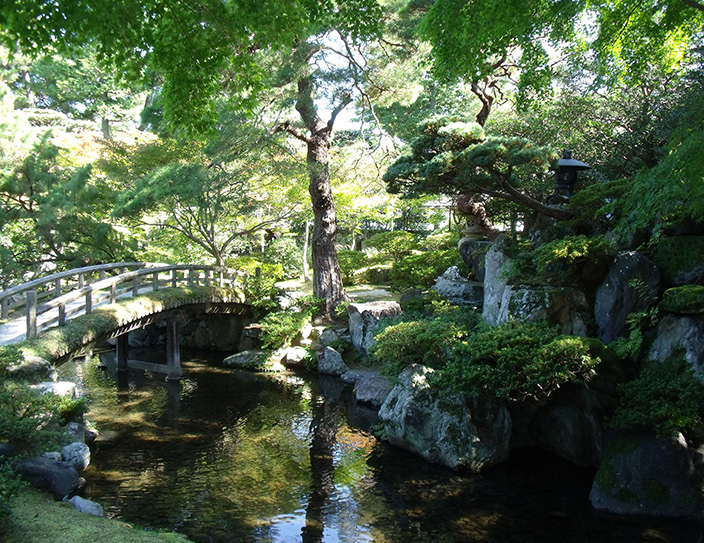 (saiho-ji moss garden)
In 2015 we returned to Japan using Japan Travel with the help of Sandy who booked excellent hotels for us and, thanks to a Japan Railway Travel Pass, we went further afield. We were helped by a number of excellent additions to the repertoire of travel books in English. On this occasion we flew to Osaka from which we went to Okayama for the beautiful Korakuen gardens and to Kurashiki where the crafts section of the Ohara Gallery stimulated a growing fascination for Japanese ceramics.
The stunning Adachi Museum at Yasugi was one of the main reasons for our trip. It certainly did not disappoint. A breathtaking and beautiful series of gardens surround the main building in which a superb display of ceramics introduced us to the work of Rosanjin. By now we were completely hooked particularly when, by chance, we found a restaurant in Matsue which followed Rosanjin's " Kimono Cuisine ".
From there we took a train to Kyoto. It is so easy to travel around Japan since everything is so well organised, efficient - and spotlessly clean. There were more highlights in Kyoto - a superb exhibition of ceramics at the Raku Museum, 400 years of Rimpa paintings at the National Museum, temples at Arashiyama and Ohara and a private visit to the Ikenobo Museum the flower room of which was amazing with flowers and branches the like of which I had not seen before.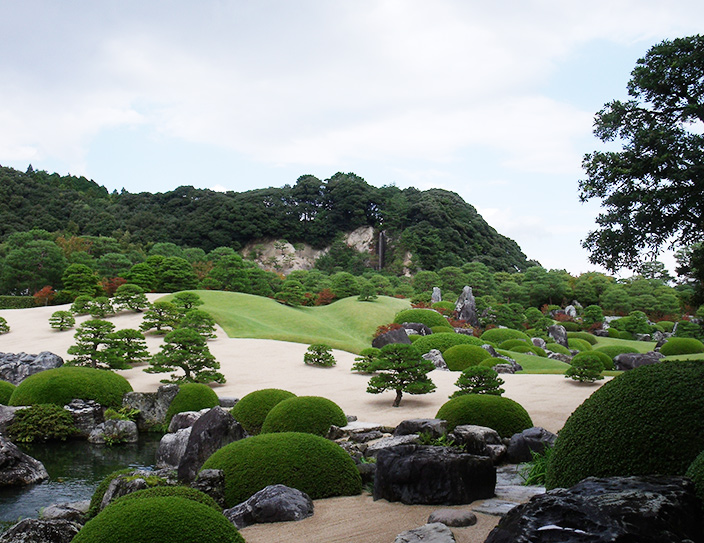 Japan is addictive! We have not yet visited Nara, Kanazawa or Nikko. Hence another visit to Japan is being scheduled for this autumn to coincide with the chrysanthemum festivals and the annual Ikebana exhibition in Kyoto. Certainly Japan has affected my work. I now look at flowers, plants and gardening with a different eye. Everything in Japan is done with great care and attention to detail.
Go there and be inspired but do your homework first to appreciate it all!