Amidst Hokkaido's largely unspoilt nature, Niseko Japan appealed to me as a place to live & work because of the ideal balance it manages to find between rural tranquility and global vibrancy. Niseko has evolved into an internationally friendly tourist destination while retaining the close-knit local community at the essence of this rural area.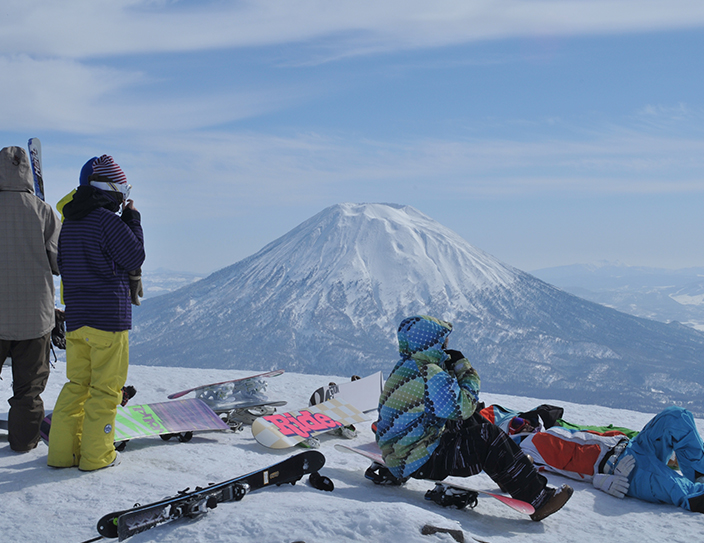 The climate here is also unique with Niseko experiencing an almost unimaginable amount of snowfall. As a Brit with a rather limited experience of snow I couldn't even visualise the staggering quantity of powder before coming here.
Working in the Tourism & Industry Division of Niseko Town Council for almost a year has allowed me to experience Niseko from the perspective of both a tourist and a local. My role in promoting tourism has afforded me the opportunity to try out a lot of the activities that Niseko has to offer, as a part of my work, with the added benefit of recommendations from locals who have gone out of their way to introduce me to the real heart of Niseko. So I've managed to gain some local insight into this vibrant and beautiful area.
In this article I aim to share up-to-date, local knowledge of Niseko as a travel destination so I hope it inspires you to choose Niseko as your next travel destination.
A Journey to Niseko Japan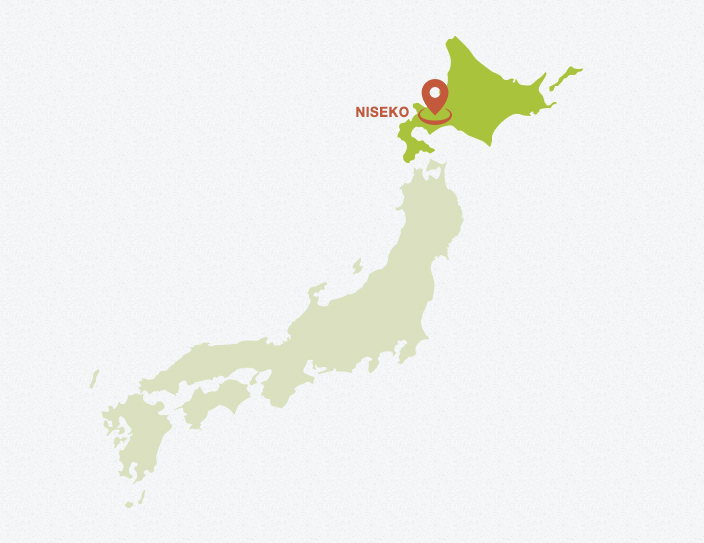 Located in Hokkaido, Japan's northern island, Niseko is internationally renowned as a ski paradise thanks to its abundance of natural powder snow. Niseko's "champagne" powder snow is not only reputed for its quality but also its quantity. With an almost constant fall of fresh powder, Niseko averages a whopping 15 meters of snowfall each year making it an unmissable destination for any powder hounds. 'Niseko United,' a consortium of 4 of Niseko's main ski resorts, offers a ski pass which gives you access to all 4 resorts, so you can sample each resort on the same ski pass. Convenient bus links also run between these 4 resorts so it's easy to hop between resorts.
But Niseko's appeal isn't just limited to winter. The valley and mountain scenery provide the perfect landscape for a variety of outdoor activities making Niseko an all season tourist destination.
Access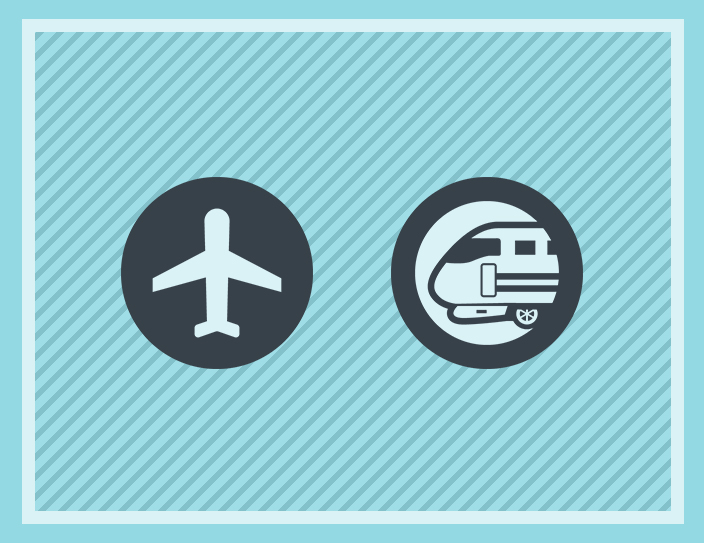 Closest Airport
New Chitose Airport is located approx. 2 hours 15 minutes from Niseko. This journey time varies depending on the mode of transport. In peak season buses run directly between Niseko and New Chitose airport taking passengers directly to and from the major resort areas in Niseko.
Alternatively you can jump on a rapid express train to Niseko at New Chitose airport. You'll need to change onto a local train at Otaru station for Niseko. This journey will take approx. 2-3 hours overall depending on the departure and connection times. Local trains to Niseko are quite infrequent so please check the official JR website for schedule and connection information
Some bus and coach companies also offer private door to door transfers from New Chitose to your accommodation in Niseko. So you can hop straight off the plane onto a private bus and relax in comfort. Wifi is even available on board some of the transfer provider's vehicles, like Skybus allowing you to update your friends and family and keep connected during your travel from the Airport to Niseko.
Shinkansen (Bullet train)
If you have a Japan Rail Pass then you can take the shinkansen (bullet train) from Tokyo all the way to Shin-Hakodate-Hokuto station located in southern Hokkaido. The Hokkaido Shinkansen line opened in March this year (2016) taking travellers between Tokyo and Hokkaido, a distance of 863 km, in just 4 hours.
Stop off in Hakodate to visit some famous sights before continuing your adventure to Niseko. The magnificent panoramic view of Hakodate's famous star-shaped Goryōkaku Fort from the observation deck in Goryōkaku Tower is a must-see. A journey by either car or train from Hakodate to Niseko will take you approx. 3 hours 40 minutes. If you're travelling by rail then you will need to catch a connecting train to Niseko from Oshamambe station.
NOTE: Only National Rail passes are accepted on the Hokkaido Shinkansen Service. Hokkaido Rail passes cannot be used to ride the Hokkaido Shinkansen Service.
Niseko Map
Niseko as an area is constantly growing and changing. To keep up with this non-stop evolution Niseko's maps and pamphlets are updated annually so that tourists can get the most current information for their Niseko trip.
Every year the Niseko Promotion Board (NPB) publishes 4 essential guides to the Niseko area; Resort Map, Wine & Dine Guide, Area Guide and Transport Guide. These guides are a must have addition to any Niseko visit.
Resort Map
A very easy to use map of Niseko's resort and tourist areas. This cleverly designed map is available in English and Japanese and incorporates the shapes and the colors of the actual buildings, making finding many of the restaurants, shopping and dining facilities easy, regardless of the language you speak. Comprehensive access details and Niseko United Bus timetables, make this a indispensable tool for visitors to the Niseko area.
Wine & Dine Guide
Essential for gourmet travellers this guide collates detailed information about the cafés and restaurants in the Niseko area.
Area Guide
This guide covers many of the activities available on & off the slopes in the Niseko area.
Transport Guide
Covers all of the information you need on transportation services and is an essential guide for anyone who wants to explore outside of the resort.
Online versions of these guides can also be downloaded via the Niseko Promotion Board website
5 Things to do in Niseko
1. Skiing & Snowboarding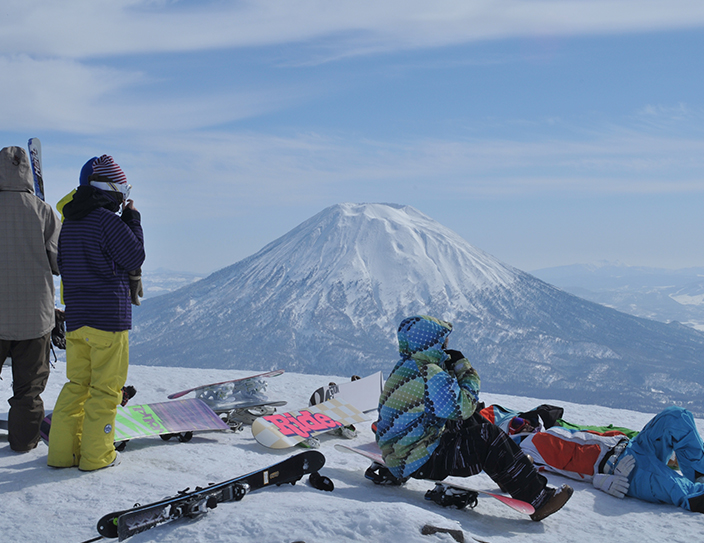 Mt.Niseko Annupuri (1,308m) is home to 5 ski resorts each offering their own unique charm to visitors. International Annupuri, Niseko Village, Grand Hirafu and Hanazono are the 4 ski resorts that form the 'Niseko United' consortium. Each resort provides a variety of different terrain and facilities so you can experience the entirety of Annupuri. The Niseko All Mountain Pass gives you the freedom to ski the entire mountain but each resort offers individual ski passes so you can buy the best pass for you. Niseko United won the accolade of the "Best Ski Resort in Japan" for the third year running in the 2015 World Ski Awards. Another skiing/snowboarding option is Moiwa Ski Resort a well-known powder bowl particularly popular among the locals. Niseko is also famous for its expanse of back country which offers a variety of different off-piste terrain for more confident skiers and snowboarders. Powder snow is also perfect for beginners as the powder acts as a cushion when you fall!
2. Onsen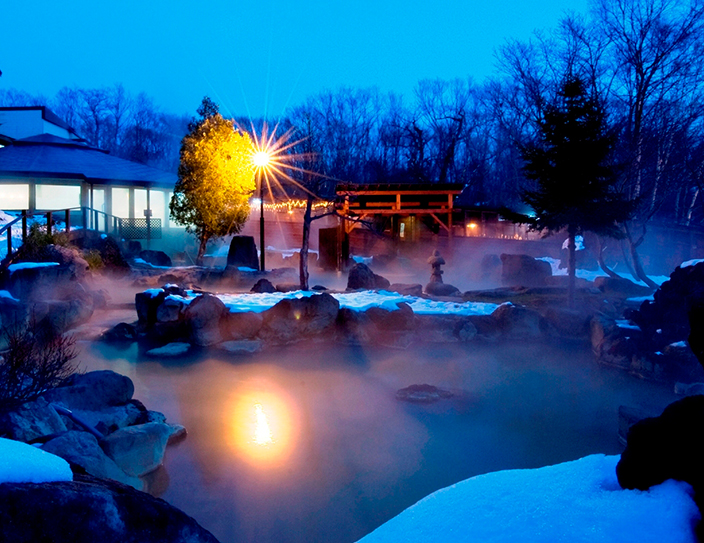 Onsen are an important part of Japanese culture dating back over a thousand years. They are widely believed to have various health benefits including relaxation, beautification and recovery.
Niseko is a nationally recognised "onsen town" with the first onsen in the area opening over 115 years ago. At 200m-800m above sea level Niseko's geological location creates an ideal climate for natural onsen. Every minute, more than 10,000 liters of hot spring water gushes from the ground from 50 sources across the Niseko area. Onsen effects range from relaxation, beautification and recovery depending on the mineral composition and temperature of the spring water. There's a variety of different onsen in Niseko including outdoor baths, mud baths, mixed baths and private baths. This vast selection of onsen facilities in Niseko makes it possible for you to choose an onsen tailored to suit your specific needs.
If you're looking for an exceptionally memorable onsen experience each month Kiranoyu Onsen (located opposite JR Niseko Station) holds one-day special event baths in which a special ingredient such as wine, oranges, irises are added into the outdoor bath. As the minerals and nutrients slowly transfer into the water these special additions boost the health and beautifying properties of the water.
If you want to visit multiple onsen then purchasing a yumeguri pass is a great way to save money! A yumeguri pass grants you access to 3 of 11 registered onsen facilities in the Niseko area. It only costs 1,440 yen and can be bought and used at any of the 11 onsen facilities.
If you do visit an onsen in Japan please be sure to follow proper onsen etiquette and clean yourself thoroughly before entering the onsen. Onsen are always entered nude unless specifically specified otherwise so please don't wear any swimwear into the onsen.
3. Gourmet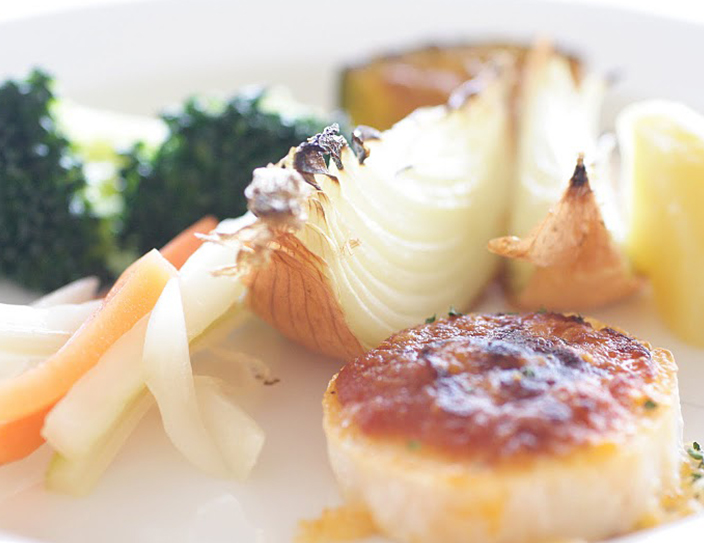 It's nearly impossible to have bad food in Niseko. The Niseko area produces a wide variety of fresh agricultural produce which varies depending on the season. Niseko is specially known for its potatoes and pumpkins so if you get a chance, make sure to try some dishes using these famous local ingredients. The wealth of agricultural produce provides a vast array of fresh, local ingredients for cafés and restaurants in the Niseko area.
Niseko has all the classic Japanese gastronomic delights such as; sushi, ramen, nabe and yakiniku. If you're a meat lover you shouldn't leave Niseko without trying "Ghengis Khan". The main ingredients of this Hokkaido specialty are mutton and lamb as Hokkaido has a long history of sheep farming. It also makes for a fun dining experience as customers cook their own meat and vegetables on a domed grill in the centre of the table.
Niseko also has an array of authentic international cuisine due to its prominence as a global destination. These international gourmet options include cheese fondue, curry, pizza, bibimbap, gelato and many, many more!
4. Trekking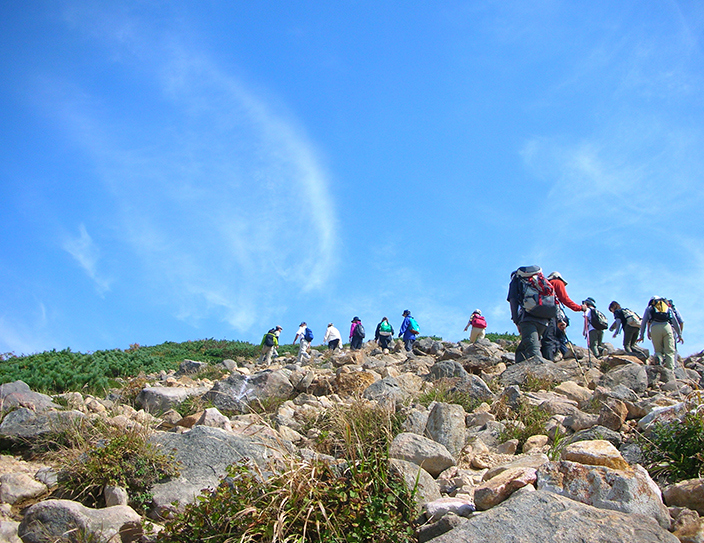 Summer is the perfect time to hike in Niseko! Once the snow has melted Niseko's wildlife begins to flourish again with the mountain trails reopening for trekkers. The Niseko mountain range is made up of 8 different peaks which offer a variety of trails and treks to explore ranging from gentle trails to intensive hikes. The Niseko valley area also has marshlands, lakes and rivers which provide an assortment of scenic trails. So whether you want to take a leisurely stroll through picturesque wilderness, or scale Mt. Yotei, Niseko has something for you!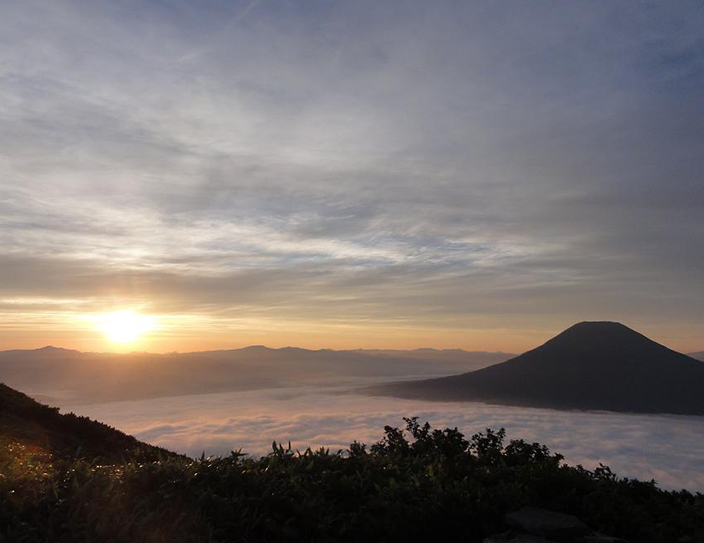 For any outdoor enthusiasts the Goshiki Onsen Information Centre is well worth a visit to get up-to-date local information about trekking, camping and mountain climbing in the Niseko mountain range. Two mountain trails also start from nearby the information centre; the Iwaonupuri trail (1 hour 30 mins) and the Annupuri trail (1 hour 40 mins). Both trails afford you magnificent views of the Niseko area and beyond. On clear days you can even glimpse the Japanese sea, the Shakotan Peninsula and Lake Toya from various points along the Annupuri trail. These trails are usually accessible from June-October when all the snow has melted away.
If you're a nature enthusiast then you're in for a treat as Niseko has an abundance of alpine flora and fauna for you to enjoy. Spring is especially beautiful as after six months of snow, the new growth on the trees appears in deep autumnal reds, purples, and yellows painting the landscape in a vivid autumnal palette. This phenomenon known as harukoyo is unique to Hokkaido.
5. Watersports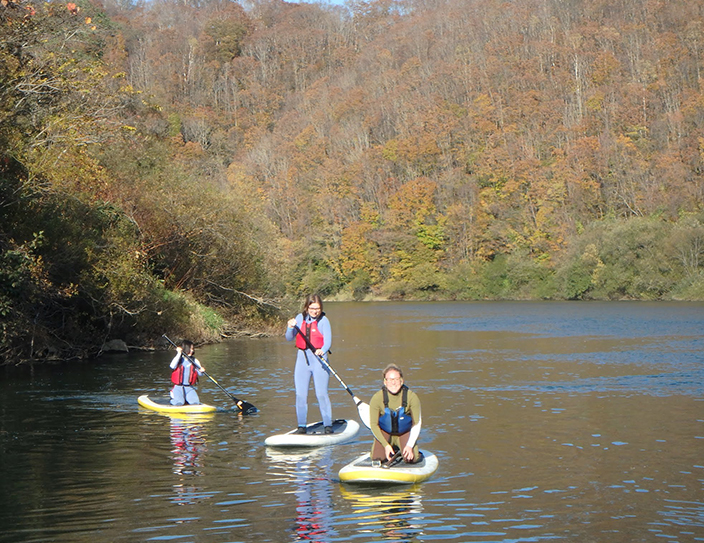 The Shiribetsu River runs through Niseko giving visitors a great opportunity to try out a variety of watersports activities. These activities include SUP (Stand up Paddle), rafting, canoeing and more!
SUP (Stand up Paddle) is great way to have fun with family or friends while appreciating Niseko's stunning wildlife and landscape. SUP is also a great form of exercise as you need to engage the muscles in your arms, legs, back and core to maintain your balance and paddle. The paddle board is very stable so you have a lot of freedom of movement. So if you get tired standing you can always paddle while sitting, kneeling or even straddling your board. You can also just lie down and float along with current.
There are also winter watersports too! If you're willing to brave the cold then you can try your hand at winter rafting. A winter rafting excursion will take approx. 1 hour 30 minutes so make sure to wrap up warm for this activity. The riverside scenery looks even more magical from the water with snow clinging to each leaf and branch.
Niseko is world-renowned for its skiing and snowboarding (and rightly so!) however there is so much more to Niseko than just winter sports. Enjoying the vast variety of après-ski activities and cultural aspects of the areas towns and resort areas, as a traveler, will give you insight into the type of lifestyle available in the area and enrich your Niseko experience. If the cold of winter is not something that you are looking for in your next holiday and you're considering travelling to Japan during the warmer months of the year, Niseko is a great destination to enjoy a wide variety of different outdoor activities and relish being pampered in your choice of accommodation after a fun day out experiencing everything that the area has to offer.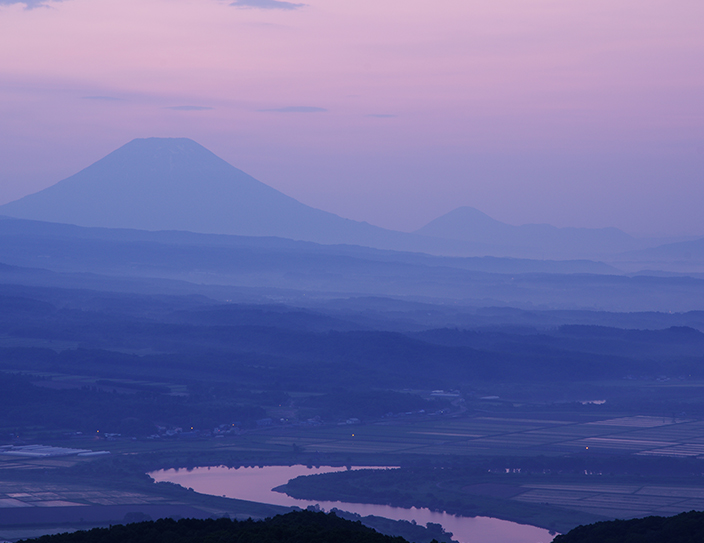 This is the first of a series of articles written by several different staff from our office, it has been fun compiling the information in this article and hopefully, some of the local knowledge and tips that I have included will give you the inspiration to come and explore this area that I currently call home.
The next article from us will focus in-depth on all aspects of Niseko's famous natural resource snow!