"STAR" dishes in cold Winter in Fukuoka !! Which 'Nabe'(hot pot) is your favourite ?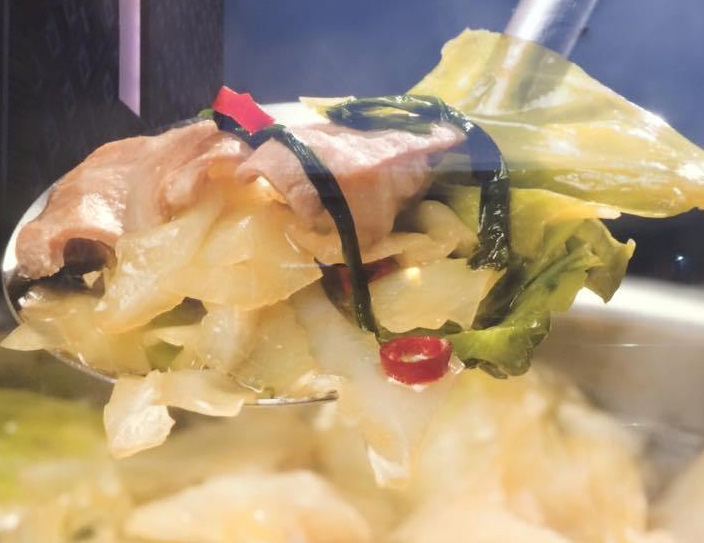 Mizutaki
Mizutaki is a Nabe featuring chunks of chicken on the bone and seasonal vegetables and mushrooms, all boiled in a hot pot then dipped in 'ponzu' (a tangy soy and vinegar sauce)
It is invented in Fukuoka in the late Meiji Era (late 1890's – early 1900's).
Chicken as a main ingredient, it must be fresh and good quality.
It is no problem to find perfect chickens for Mizutaki as there are well-known free-ranged chicken breeders in Fukuoka.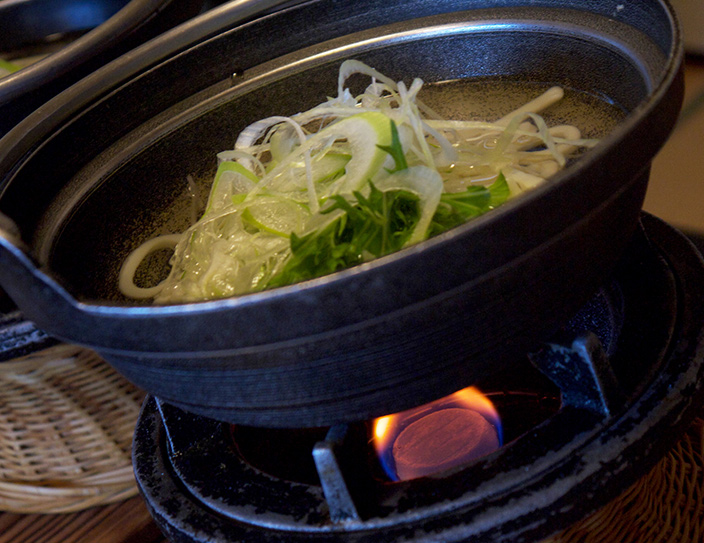 As for the traditional way of enjoy Mizutaki, only the soup from the Nabe will be served with finely chopped green leeks and a pinch of salt at first. Then, you can enjoy the tendered chicken and other stuff with 'ponzu'.
There are always "shime"(a way to complete ) for all Nabe dishes.
For 'Mizutaki', some like to put Udon noodles into the Nabe after eating all chickens and vegetables.
Others prefer to put rice and egg into the deliciously concentrated soup with finely chopped green leeks and flake of seaweeds as toppings.
Motsu Nabe(hot pot)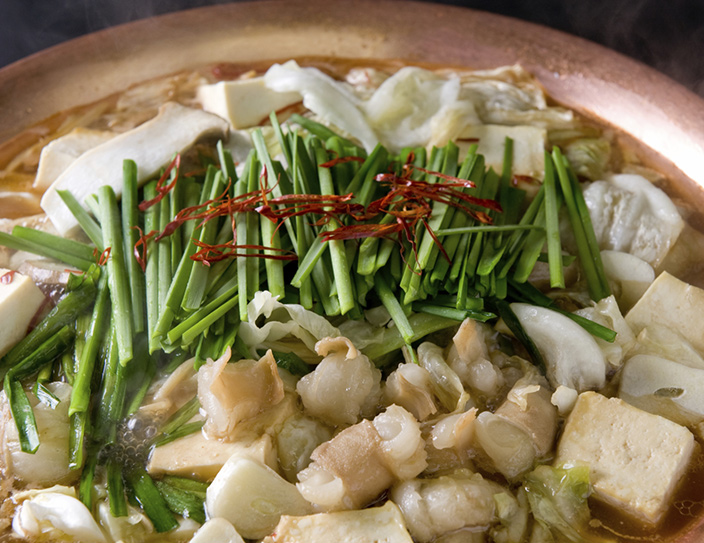 As "Motsu" means "innards" (excluding the liver), usually from a cow, it doesn't sound/look encouraging to eat at first, but "Motsu" is a nutritious food containing lots of vitamins as well as collagen and make very tasty broth.
The recipe itself is quite simple. Chinese chives, cabbage are piled on top of the "Motsu" along with hot peppers, then boiled in a miso or soy sauce based soup with plenty of garlic for flavor.
For 'shime', Champon noodles, which are made of flours and slightly thicker than spaghetti, are common for Motsu Nabe. The noodle absorbed the well-concentrated soup are incredibly delicious!
The each "Motsu Nabe" restaurant has their own soup recipe, so you can enjoy different taste at each restaurant.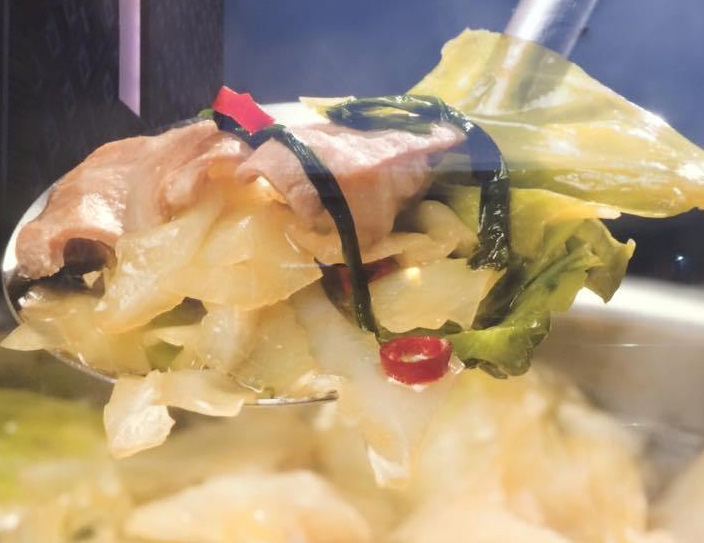 The both Nabe dishes are served in various places throughout Fukuoka City.
They are heartwarming dishes especially in cold Winter !