Niseko as a destination can be a little confusing for first-time visitors looking to make unforgettable memories in the undeniably awesome powder snow that the area is so famous for.
My hope with this article is to give readers a little bit of an insight into how to navigate all of what is on offer in Niseko accommodation wise.
There are 3 main categories of accommodation on offer in Niseko. These are Condominiums, Hotels and Bed & Breakfast style pensions. Before I start to tell you about the accommodation in the area it is essential that you understand the scope of the Niseko area first. The sheer size of the district is often a point which eludes many people until they arrive and then surprises them as they end up in locations, which are not quite where they thought.  Secondly it is most important thing is to understand the key areas for access to great skiing, nightlife, shopping and everything in between or at the very least have a solid idea of what you need for your holiday to be a great success.
In a broad sense, what is Niseko?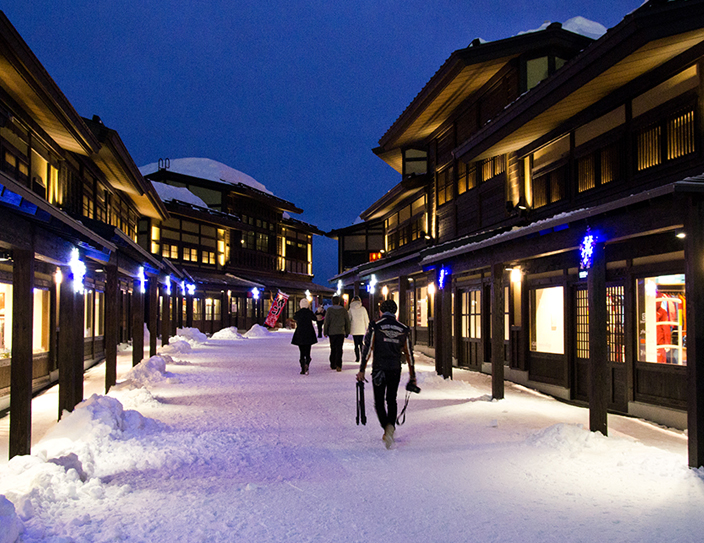 Essentially Niseko is a wide and long valley that is around 40 kilometres in length; the valley lies at the base of Mt Yotei (the area's iconic volcano) and Mt. Annupuri, the mountain that is home to the areas ski resorts. There are 3 towns and 6 ski resorts and a cat ski area in Niseko.  Most of you when you decide to visit will come from the Chitose International Airport and will enter through the 2 main gateways that are Kutchan Town or Niseko Town. Buses will generally get you to the Hirafu Welcome Centre or stop in front of your hotel and trains will bring you to JR Kutchan or JR Niseko Station and private charters will take you from the Airport to your accommodations front door.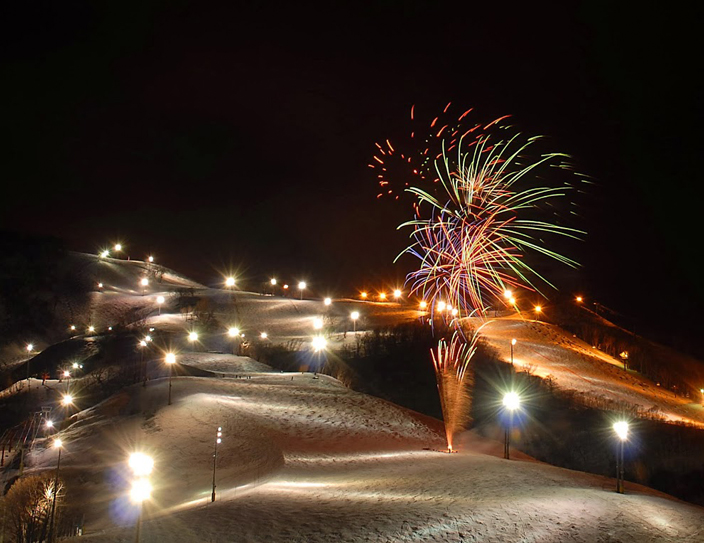 After this brief introduction you could be forgiven for needing to ask a few key questions, so that you can really get the gist of the area and what is on offer, so I have laid out a few more details below and hopefully after reading to the end of this article, you can book with confidence.
Where should I stay?
Firstly it is important to understand the resorts and their location in relation to the towns, which act as service centres, especially when you are in a condominium and need groceries.
Travelling distances between the resorts in Niseko.
All of the resorts have a 15 to 20-minute travelling time between them.
There are free United shuttle buses connecting the resorts at the base of the mountain. (If you have an all mountain lift pass, if not directly pay the fare to ride these services)
Hanazono Resort
This modern and well equipped resort is located in the Hanazono district of Kutchan Town. There is easy access from the Grand Hirafu Resort by FREE shuttle.
The resort has some great facilities that are listed below;
308 Ski Center - Large Refreshment Center, Hire, Kids School, Asperes Restaurant, Retail, Zip Line, Winter Activities, First Tracks tours.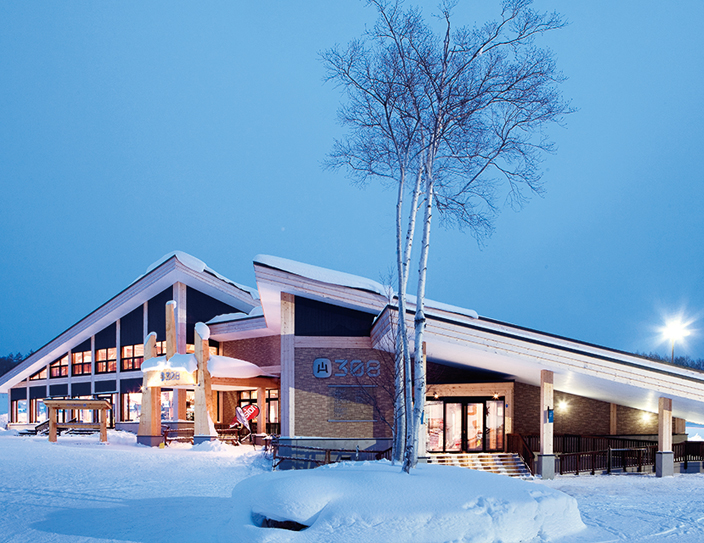 Accommodation in this resort is being developed but is a few years away from completion. Other accommodation options a little way from the resort are available and can be found on the accommodation sites listed below. The Hanazono area boasts an affordable lodge as well as a onsen hotel and a high-end luxurious Ryokan, there are also a few private resort homes that are available for rent in the area as well.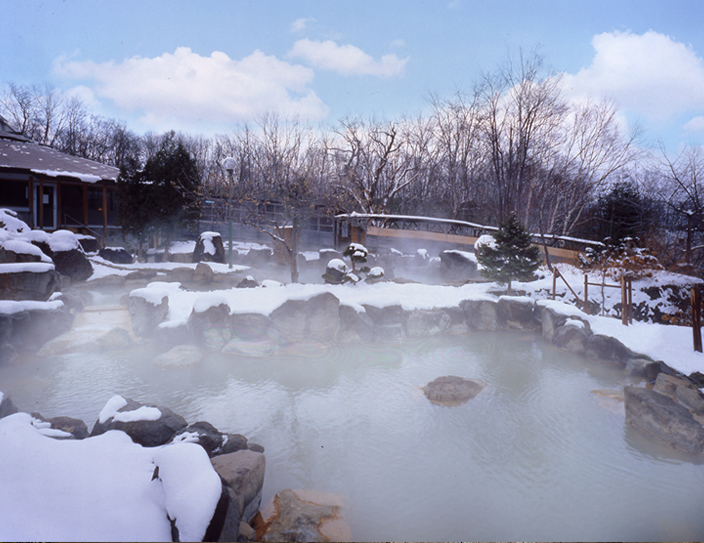 Grand Hirafu Resort
This resort is located in the Yamada part of Kutchan town and has the largest variety of accommodation in the area ranging from budget accommodation to high-end accommodation; there are ski in and ski out options, properties on shuttle bus routes and properties that provide shuttle services to the lifts in the area. It is also one of the main Apres Ski districts.
There are hotels, hotel condominiums, pensions, lodges and budget hostels in Grand Hirafu. The condominiums are operated as holiday homes and many of the management companies provide exceptional concierge services. Staff are on hand to make sure guests have the best experience possible. Cleaning services vary with the type of package that you choose. Hotels and pensions generally offer a daily clean, condominiums and lodges offer a clean every 2 days or mid stay and provide the equipment for guests to clean the apartments themselves during their stay.
Niseko Village and the Higashiyama Pension Village
This area is located close to Niseko Town and the JR Niseko railway station. The location is very central and there is easy access to Grand Hirafu and to Annupuri and Moiwa Ski Resorts. The Niseko Village Hilton Hotel, Green Leaf Hotel and Kasara serviced luxury townhouses (Part of the Small Luxury Hotels of the World) are located inside the famous Niseko Village Resort.
There are other condominium and bed and breakfast style Pension options available in and around the Higashiyama Pension village, which is located at the entrance to Niseko Village Resort. The resort offers, lessons, activities, shopping and ski in and ski out accommodation.
Higashiyama is also the location of Milk Kobo, where there are several popular restaurants and an ice creamery and bakery which are going to be covered in next month's article.
Annupuri Ski Resort
Annupuri area is a part of Niseko town is well known for its pensions and Ski Resorts; the accommodation options are varied here as each of the owners has made a massive effort to differentiate the style and theme of their properties and meals. There are also some popular dining options to be found here and accommodation ranging from Japanese Ryokans to designer hotels and luxurious homes are available.
Moiwa Ski Resort
Moiwa Ski Resort is located in the Konbu Hot Spring District of Niseko Town, it is one of the oldest ski resorts in the area and is well-known for its powder snow and the access from the Ski Resort to the back bowls of Mt. Annupuri. An endearing feature of this Resort is that it is very popular with the locals and close to the wide variety of public onsen that can be found in the Hotels that are dotted around the Konbu onsen district. There is also some really inexpensive and modern accommodation at the base of the Moiwa Ski Resort.
Yukichichibu
Yukichichibu is a ski resort located in Rankoshi town on the border with Niseko Town. The Ski area here will reopen shortly. Currently, in terms of accommodation, there is a traditional Japanese Ryokan and lodge style accommodation in the area. Access is a little more restricted. However, this is expected to change when the ski resort facilities reopen shortly.
So where are the towns located?
Kutchan Town
Kutchan is the largest town close to the Grand Hirafu and Hanazono Resorts; it is also the main service town, medical facilities, home centre, supermarkets, commercial banks and a wealth of bars and restaurants can be found in Kutchan town. There are several Business hotels near the station in the centre of Kutchan town.
Niseko Town
In comparison Niseko town is a smaller town, that lies in the centre of the valley, it is a picturesque town with an excellent selection of facilities, it acts as a service town for people staying in Higashiyama, Niseko Village and the Konbu Onsen District. In the centre of town, there is a small supermarket, international ATM and 2 convenience stores and a public hot spring, not to mention a well thought out conference centre. The restaurants and bars have an authentic local feel to them and are popular with visitors and locals alike. Information is available in English at the JR Niseko Railway Station.
The hotels in Niseko Town are not located in the centre of town and are located at the base of Mt Annupuri.
Rankoshi Town
Rankoshi Town is predominantly a farming town, which produces renowned rice crops. The town centre is a long way from the resort areas and many of the tourists that visit Niseko generally can't make it as far as the centre of Rankoshi town. However many visit the government operated Yukichichibu Onsen facility, which is at the base of Mt Annupuri on Route 66. This is accessible and is highly recommended.
So you can see that you are going to be spoiled for choice when you choose Niseko as a holiday destination, and there is so much more to Niseko than what is visible at first glance.
For more accommodation information check the following websites.
Niseko Resort Tourist Association
http://www.niseko-ta.jp/
Kutchan Tourist Association
http://www.niseko.co.jp/en/
Niseko Promotion Board
http://www.nisekotourism.com/
Now I have explained a little about the area and given you links to find accommodation; the following points are also going to be important.
Are you a hotel person?
If you have answered "yes" to the question above, then the following properties will be for you. There are currently not too many large hotels in the Niseko area, each property is unique and has its own endearing features. There are 4 large hotels in the wider Niseko area. The Hilton Niseko Village is the largest hotel, followed by the Green Leaf Niseko Village.
In the Hirafu area, there is the Niseko Park Hotel (Swiss style design), Hirafutei Prince Hotel (private onsens available in many of the rooms) and the Hotel Niseko Alpen (pool and onsen facilities available here.)
Hotel Chalet Ivy (One of the newest hotels, located close to the lift area.)
Ki Niseko (A condominium style hotel property, that has covered absolutely every single base right down to entertainment)
In the Annupuri area, there is the Northern Resort Annupuri Hotel (modern ski in, ski out hotel, with a funky interior), One Niseko Resort Towers (Kuma Kengo design elements, All rooms have kitchens, magnificent public onsen).  Hotel Kanronomori (Ryokan style hotel), Niseko Grand Hotel (Youth rejuvenating hot spring). Mokunosho (Traditional Japanese Ryokan, with modern design elements. )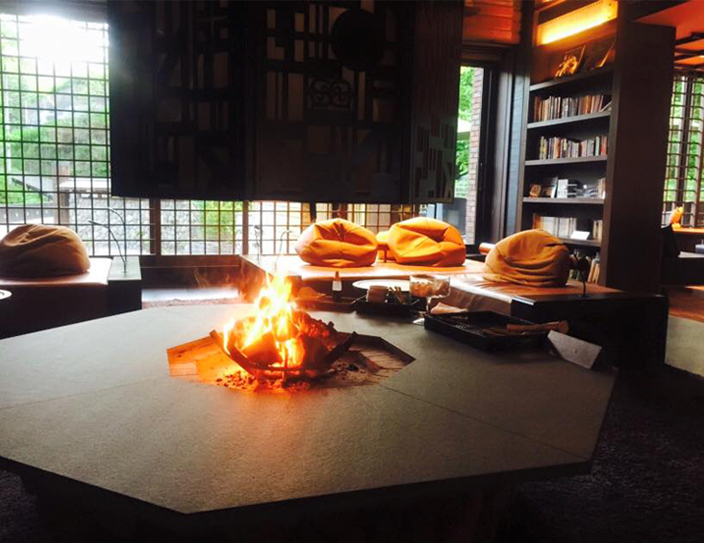 I want the services of a Hotel, but I want my independence and room to entertain. 
Coming away on holiday to a ski resort is all about the communication and spending a great time together with close family and friends. For people who do not want to give up the security of a concierge to look after the smaller, but massively important details that can make or break your holiday, then choose a condominium style property. There are stand-alone houses, apartment buildings or condo hotels, which provide absolutely everything you need.
The Vale Niseko and Shiki Niseko, Landmark view, Ki Niseko all offer high-end accommodation with attentive concierge staff. There are many more properties on offer as well, check the links above for a full selection.
If the options mentioned above are over your budget, consider some of the following.
If you are going to come together with a large group of people maybe choosing options like the Gondola Chalets or looking into some of the many smaller lodge style options, these are easy to find on the accommodation pages of the tourist associations above or by asking your travel agent to do some research for you.
I am a backpacker and on a budget, what is there for me?
Niseko as a district has not forgotten that there are people who are on a budget that also want a ski holiday. There are hostel options available for you in Hirafu, Higashiyama and the Annupuri as well.
Some options for you to have a look at are; Hirafu Backpackers, Full Note, Owashi Lodge and My Eco Lodge in Hirafu. In the Higashiyama area, Hooting Owl Lodge is a great option and in the Annupuri area, several of the pensions offer reasonable rates, there is also a YH associated Youth Hostel. Moiwa area offers a capsule hotel and affordable lodge options as well.
A lot of people from overseas also book into "Karinpani" a popular hostel in an old schoolhouse, run by a young Japanese family who lived abroad for a long time and speak excellent English.
OK, I understand the accommodation now, when should I start booking my accommodation?
In general, winter reservations begin in April (except for Japanese hotels which start in August or September). It is never too early to book accommodation for Niseko ski trips, especially if you plan on coming during peak season. Many properties are booked out over peak dates well in advance. Furthermore, many companies here offer 10 to 20% early bird discount to reward guests who book early. Most accommodations in Niseko also require 20% deposit to confirm the booking and the balance is usually due 60 days before guests arrival in resort.
What is new in terms of accommodation for the 2016 season?
This year there are a lot of new developments across the entire Niseko area, one of the most exciting new properties in Hirafu is "Aya Niseko", this is a large centrally located condominium-hotel style property. All apartments and penthouses are fully serviced, and provide underfloor heating, air-conditioning to all rooms, and top end audio and visual. Apartment types include Studio, 1.5BDR, 2BDR, 3BDR and Penthouse.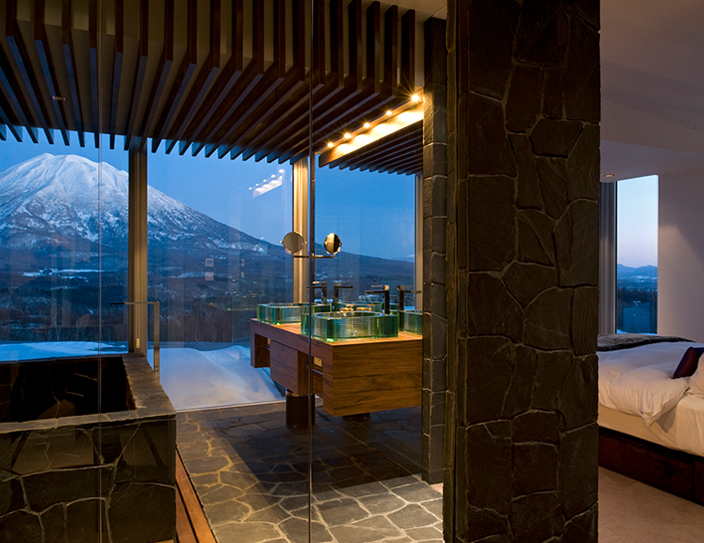 Also due to open in December 2016 is "Always Niseko", which is a business hotel style property located close to the Hirafu Ski Feild in a tranquil part of Niseko. This stylish 104 room hotel is designed for the intrepid traveller who seeks the ultimate experience balanced with always the best in value. Boasting high-speed WiFi connection, easy access to the base of Mt Annupuri and fully air conditioned rooms.
Hopefully, this brief introduction has allowed you to see the scope of accommodation available in Niseko. Choose your location, followed by a style that suits and finally work on pricing, this way you will find the entire process a lot more fun and less daunting, one thing about Niseko is that language is no longer a barrier in getting here, so have fun looking at all of the options that are avaialble.
A few R's for you to remember are as follows;
1. Remember to book early!
2. Remember to book your transfers at the same time.
3. Remember Japan is still a cash society so bring a little cash with you
when you arrive, you never know what extra's you may want that
can't be purchased with a credit card.
4. Remember to remove your shoes at the entrance. (keep them tidy
after removal)
5. Respect your neighbours.
6. Remember next years bookings before you leave, it saves a lot of
hassle.
Finally, thank you for reading this article and please check our update regarding Niseko. Lastly, have a awesome winter holiday in Niseko, Hokkaido Japan.